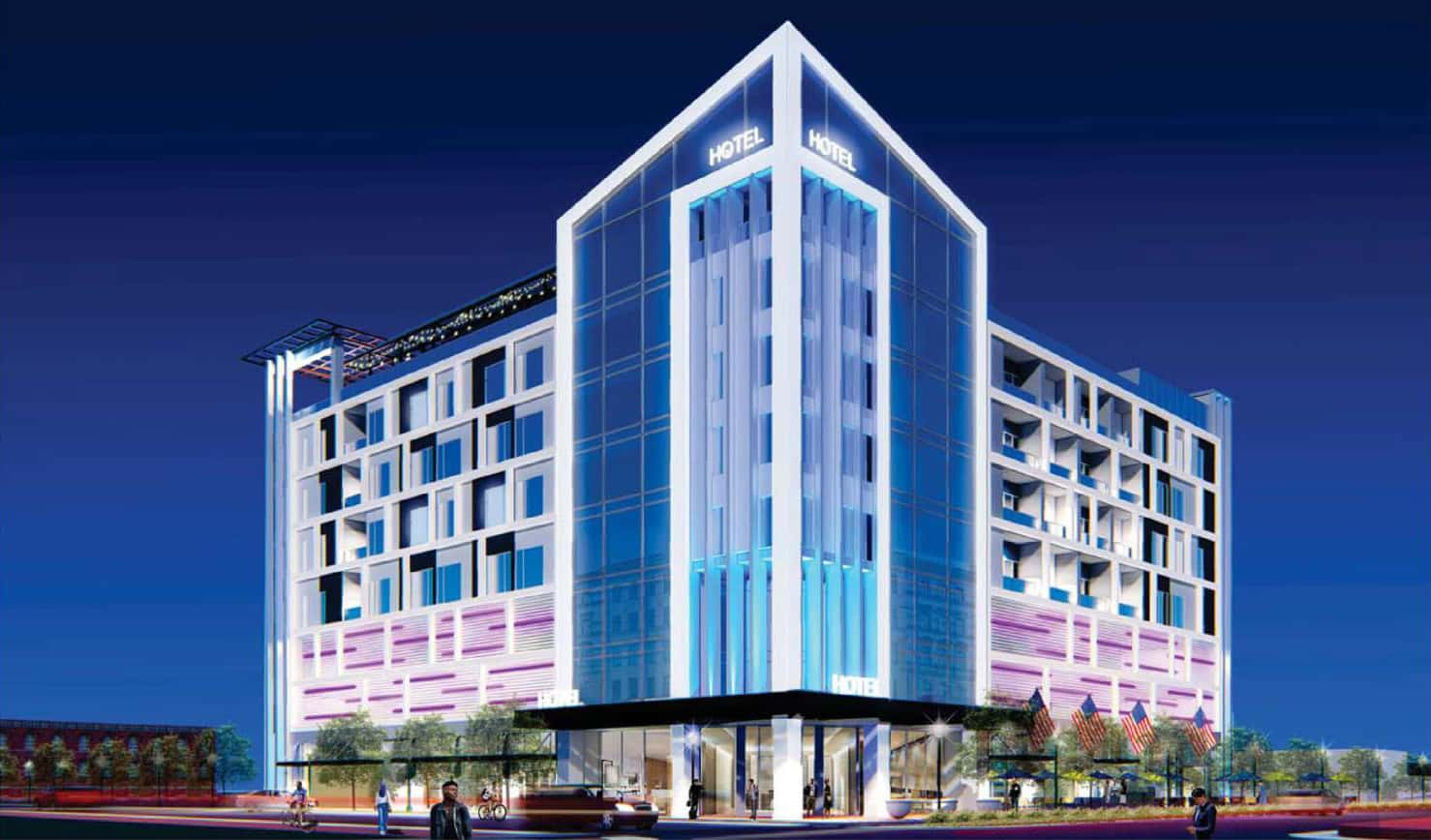 Developers of a proposed nine-story, 110-room Hyatt Place hotel, with rooftop and ground-level restaurants, a shopping center and a parking garage, are requesting $4.1 million in Tax Increment Financing money. The TIF board will consider the matter during a meeting at noon Thursday in City Hall.
The Hyatt would go up on Mary Avenue, between Third and Fourth streets, a stroll from the seven-story Embassy Suites developers are working on behind Ninfa's and Cricket's, and blocks from the Waco Convention Center.
The lodging pair would together bring almost 300 new rooms to downtown, as well as two parking structures, three restaurants and three bars, according to information from Melett Harrison, Waco's economic development director.
The Embassy Suites project is valued at $35 million, while the Hyatt Place development reportedly would have a $19 million value. Hyatt Place, according to a background report, would feature 7,000 square feet of retail space, a pool, exercise facility and meeting rooms in addition to the dining establishments. It would provide guests easy access to entertainment, dining and events.
About $1.4 million of the Hyatt backers' $4.1 million TIF request is to cover the cost of a parking garage with a share of spaces available for public parking. However, city staff is recommending the TIF board pass on that $1.4 million option since the board already has promised money to the Embassy Suites project to build a parking garage partly open to the public.
The Hyatt request for downtown incentives comes from Waco RL Hospitality LLC, also identified as Dhanyavad Development, with officials affiliated with the company listed as Niraj Patel of Floresville, Chetan Patel of Hallettsville and Vipal Patel of Roseville, California. Listed as a "secondary contact" is Sorrells Development, whose president is given as Steve Sorrells.
Sorrells is a longtime local builder of upscale homes.
Work on the project would start July 1, and the completion date is listed as July 2020. The board of City Center Waco has endorsed the request, according to a letter from the organization included in the TIF board information packet.
City staff has recommended the Hyatt Place project receive $1.9 million in TIF funds over nine years. That figure is 10 percent of the value of the project.
Developers involved in the Hyatt project declined comment before the TIF board meets Thursday.
They said they also have plans pending with the city of Woodway for construction of a 97-unit Staybridge Suites hotel on Woodway Drive.
— WACOTRIB