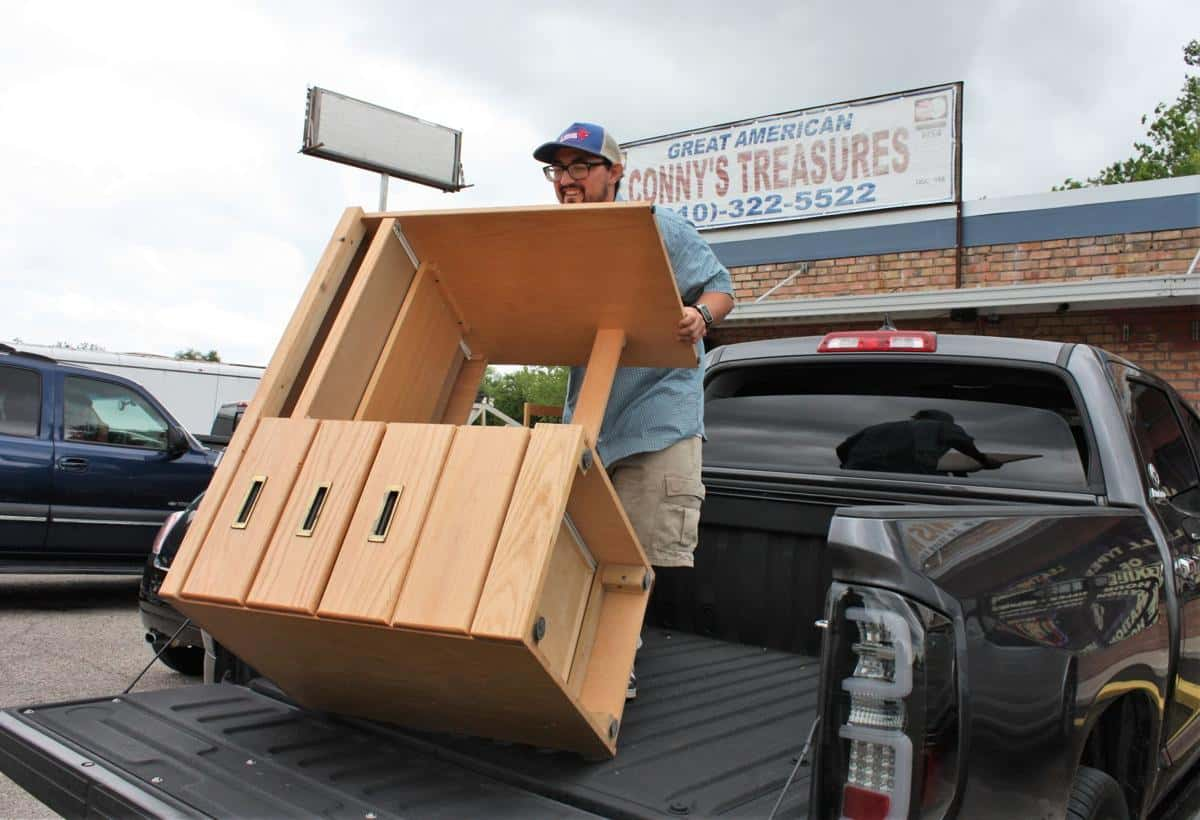 Smiles, hugs and thank yous were exchanged outside the Great American Conny's Treasures storefront, 1319 East Veterans Memorial Blvd., in Killeen on Thursday afternoon.
There, more than 20 Peebles Elementary School students and their families were presented with a free handcrafted desk equipped with overhead lighting and electrical outlets.
School principal Carol Correa, said she received a call from store owner Jorge Lastiri about three weeks ago.
"He approached us about some desks and that he wanted to donate them to our students. After we finished dropping our jaws to the floor, we then collaborated on how to select the recipients and deliver them," she said.
With the help of counselor Judy Hughes, the selection process began — three students from each kindergarten through fourth grade class and five fifth-graders were handpicked by their teachers.
Thursday's presentation was only a fraction of the 150 desks overall that will be given to Peebles' economically disadvantaged students.
It was not Lastiri's first time donating desks to local youngsters. Two Killeen Independent School District campuses — Bellaire Elementary and Brookhaven Elementary — also had pupils receive free student workspaces.
"If I can help, be a source to the kids in their education, I will do it. When I was going to school, I had to do my homework on the kitchen table or on the floor. With these desks, this is their own space and place where they can focus on their studies," Lastiri said.
Devora Gonzales' 5-year-old daughter Isabella received a desk on Thursday. Gonzales said the donation "was awesome."
Martha Calderun left Great American with two desks, one for each of her daughters, 6-year-old Lizeth and 7-year-old Gezelle.
"I think it was really nice of him to do this. Lizeth was doing poorly in school and now that she found out about the desk, she is encouraged to do better and turn in her homework all perfect," Calderun said.
An economically disadvantaged student is defined by the Texas Education Agency as one who is eligible for free or reduced-price meals under the National School Lunch and Child Nutrition Program.
Out of 761 students enrolled at Peebles Elementary, 87% are considered economically disadvantaged, school officials said.
— KILLEEN DAILY HERALD