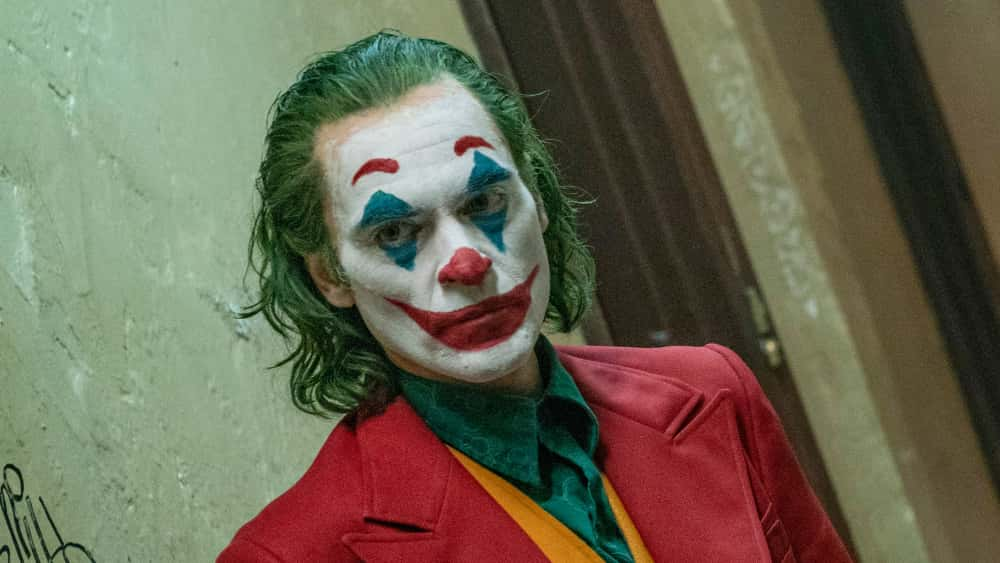 The Village Roadshow/DC comic book movie is now estimated for a $93.5 million opening from 4,374 screens. Not only does that easily break the October opening record set by last year's "Venom" with $80.2 million, it also beats the $91 million opening of "It: Chapter Two."
Among comic book movies, "Joker" has also topped the $75 million opening of "Ant-Man and the Wasp" and the $88 million opening of fellow R-rated drama "Logan." Perhaps most notably, "Joker" is in a virtual tie with $93.8 million opening of "Justice League," a film with all of DC's biggest superheroes.
On the all-time R-rated box office charts, "Joker" has the fourth largest opening weekend ever. Sitting above it on the charts are "Deadpool" ($132.4 million), "Deadpool 2" ($125.5 million), and "It" ($123.4 million).
Prior to the film's release, "Joker" made headlines for becoming the first comic book movie to win the top prize at a major film festival, taking home the Golden Lion after its premiere in Venice. But pre-release word of mouth about the film's violence sparked fears that it would inspire real-life violence similar to the 2012 cinema shooting in Aurora, Colorado. That theater announced that it would not screen "Joker," while some other theater chains announced increased security this weekend.
But the shooting fears haven't stopped "Joker" from drawing a strong turnout, nor has its violence and bleak tone significantly weighed down word of mouth. Reception remains generally positive with a B+ on CinemaScore and a 4/5 on Postrak to go with a 70% Rotten Tomatoes score.
Next week will see little competition from "Addams Family," a family animated film, or "Gemini Man," an action film starring Will Smith that is receiving weak reviews with a 43% Rotten Tomatoes score. The pieces are in place for "Joker" to leg out well through the end of the month.
While "Joker" is bringing in approximately 64% of all grosses this weekend, several September releases are holding well as counterprogramming for audiences who want something lighter. With men comprising approximately two-thirds of the opening night audience for "Joker" in CinemaScore polls, there's plenty of space for other films to perform with other demographics.
Universal/DreamWorks/Pearl's "Abominable," for example, is holding well with family audiences with $12 million in its second weekend, a 42% drop from its $20.6 million opening. With the film's $70 million budget being co-financed by Universal and Pearl, it is on its way to turning a profit with a $37.8 million 10-day domestic total.
Focus Features' "Downton Abbey" continues to bring in older female audiences, grossing $8 million in its third weekend for a total of $73.6 million. STX's "Hustlers," which has performed well so far with younger women, took in $6.3 million for a $91.4 million total after four weekends.
Completing the top five is "It: Chapter Two," which is slowing down overseas but hit a major milestone in North America on its fifth weekend as it crossed $200 million in domestic totals with $5.2 million grossed and a $202 million total.
Just outside the top 5 is Roadside Attractions' "Judy," which expanded this weekend to 1,458 screens and grossed $4.3 million, bringing the film's total to $8.7 million after two weekends. The Judy Garland biopic has received strong reviews with an 83% Rotten Tomatoes score and building awards buzz for lead star Renee Zellweger.
— THE WRAP