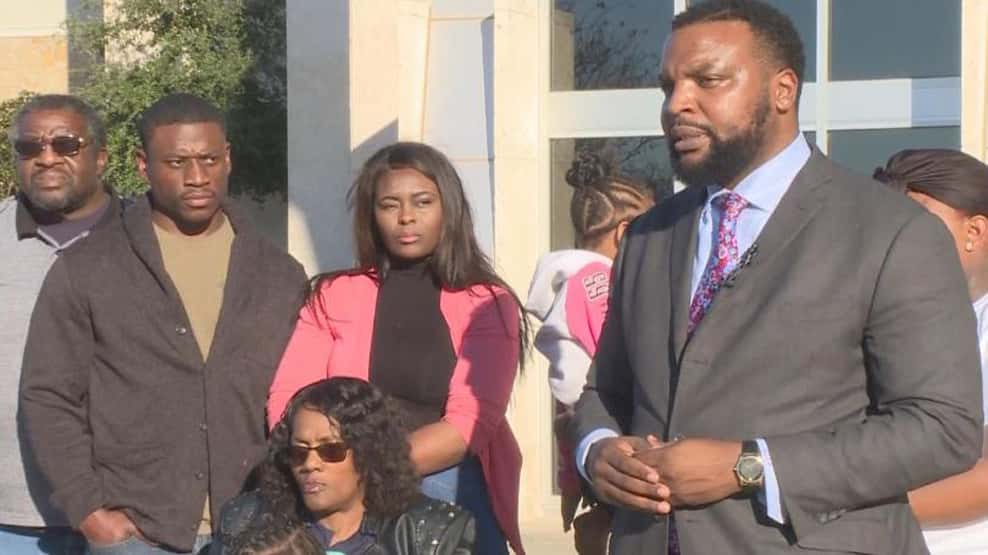 A Central Texas family is hoping to find answers after an officer-involved shooting turned fatal Monday in Temple.
"We're just looking to get answers," said Domonte, Michael Dean's older brother.
In their search for answers, Dean's family and attorney Lee Merritt held a press conference Friday afternoon outside the Bell County Justice Center.
Merritt has represented families in high-profile cases including Botham Jean's family in the murder case against Amber Guyger in Dallas and the 2017 fatal officer-involved shooting of 15-year-old Jordan Edwards in Balch Springs, Texas.
Dean's family and Merritt say there is a lack of information coming from the Temple Police Department.
"Our primary concern is criminal accountability for the officer. Our lateral concern is civil responsibility for the department," Merritt said.
Dean was shot and killed by a Temple police officer Monday night on Southeast HK Dodgen Loop and Little River Road.
What led to the shooting? Police won't say. They point to the Texas Rangers as being the lead in the investigation.
But Merritt alleges Dean was unarmed at the time of the shooting.
"We had an individual who was shot one time in the head, that doesn't imply a scuffle that implies an execution. I don't want to speculate…this family doesn't want to speculate," Merritt said. "But without more information, what do we have left to do?"
More information is what the family is hoping for. They are also asking for the officer's name to be released and any video from body cameras.
"If someone was willing to shoot an unarmed man in the head and we don't know who he is and we don't have any explanation for the use of force, he absolutely represents a danger to this community," Merritt said.
Hours after Dean's family ended their press conference, Temple police held their own. Interim Chief Jim Tobin is hoping the community will have patience during the investigation.
He also met with the family earlier Friday.
"I understand the family has concern and questions as does the community. It is my goal to answer those questions thoroughly and accurately following the completion of these investigations," Tobin said.
Tobin says the department will also conduct an internal investigation after the Texas Rangers' investigation.
"The procedures used by the department are designed to protect the integrity of both investigations," he said.
— KWTX 10