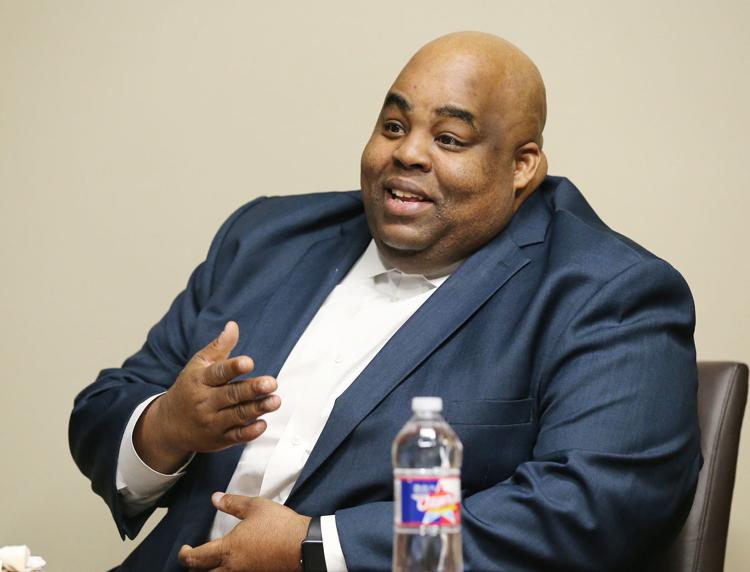 With the trooper video and news release resurfacing of my March 6 arrest, it's been heavy on my heart and mind whether I should speak out again. Six months have gone by since the incident and I have still wondered — and wished — I had done things differently. I was tempted to lament how that one mistake cost me my career, my education; led to callous and false accusations of my being a drug addict or, worse, a dealer; and lost me the respect of people who mean so much to me.
Most of all, I wanted to lament that it demonstrated a lack of leadership to young people — the very opposite of what I've wanted my career to do. Then I realized that it doesn't have to be that way. I made a decision that it wouldn't be that way.
Since the beginning of this ordeal, I had to do just as God intended — humble myself, submit to His will for my life and understand that He alone giveth and will certainly take away. But as a community leader in a position of power and influence, I was hypocritical to those God blessed me to serve the night of March 6.
When I served as a campus administrator, I often assigned the mandatory 30-day alternative placement of students for marijuana possession. I also welcomed students back to their home campuses with open arms. In most cases, students returned better, more determined to define and reach success, eager to make good on their second chance.
I'm now a student of those same experiences. What I can give students now is insight into what this process feels like. I already knew what it was like to claw my way up as a person of color, but now I am also another black man who has this encumbrance on my life, resulting from just one stupid mistake in just one instant — a small, stupid mistake that can have permanent consequences not just for me but for those who depended on me.
But it doesn't have to change my life for the worse — just as it doesn't have to worsen students' lives if this happens to them. Having to step out of the "sameness" that your life once was doesn't have to be a bad thing — "same" doesn't mean "better." Same certainly doesn't mean "best." Your best is up to you to define or redefine.
I understand the drug problem plaguing our schools firsthand. From this experience, I am more committed than ever to drug-free schools, teaching students about the dangers of drugs and choosing friends wisely.
I'm going to find a school, a district, a home, where I can develop an interactive forum that teaches students the importance of substance abuse prevention and also host educational workshops for a more engaging approach. I'm going to lead by example — through honesty, frankness, caring, forgiveness and by helping students navigate their own sea of choices — and ensure they rise up beyond the bad choices.
And there will be bad choices. Any person who doesn't believe they've made a wrong turn — or driven in the wrong lane — is a person destined to sameness and ultimately even mediocrity.
I sincerely hope that people will find it in their hearts to forgive me. I hope I will have, and I will work to gain, a second chance to serve students and educators with the gifts and talents God has blessed me with in school leadership.
I am grateful for the opportunities I've had, for those who have supported and continue to support me in my journey. God has shown me how hypocritical my actions of March 6 were and He definitely has garnered my full attention. I have asked for His forgiveness and I now ask for my students, the communities I have served, my friends, colleagues, coworkers and, last but not least, my family to forgive me for my mistake. I can clearly see God's desire for me to trust Him. I am deeply committed to following His lead and being someone He can use for His glory alone. I'm drug-free and on my way to redefining my life.
— WACOTRIB
"For the record, KWBT-FM 94.5 The Beat chose not to publish the aforementioned arrest video that was aired by local TV outlets. We also believe it was only aired to humiliate Dr. Nelson."
 — Beat Editorial Staff / Ck