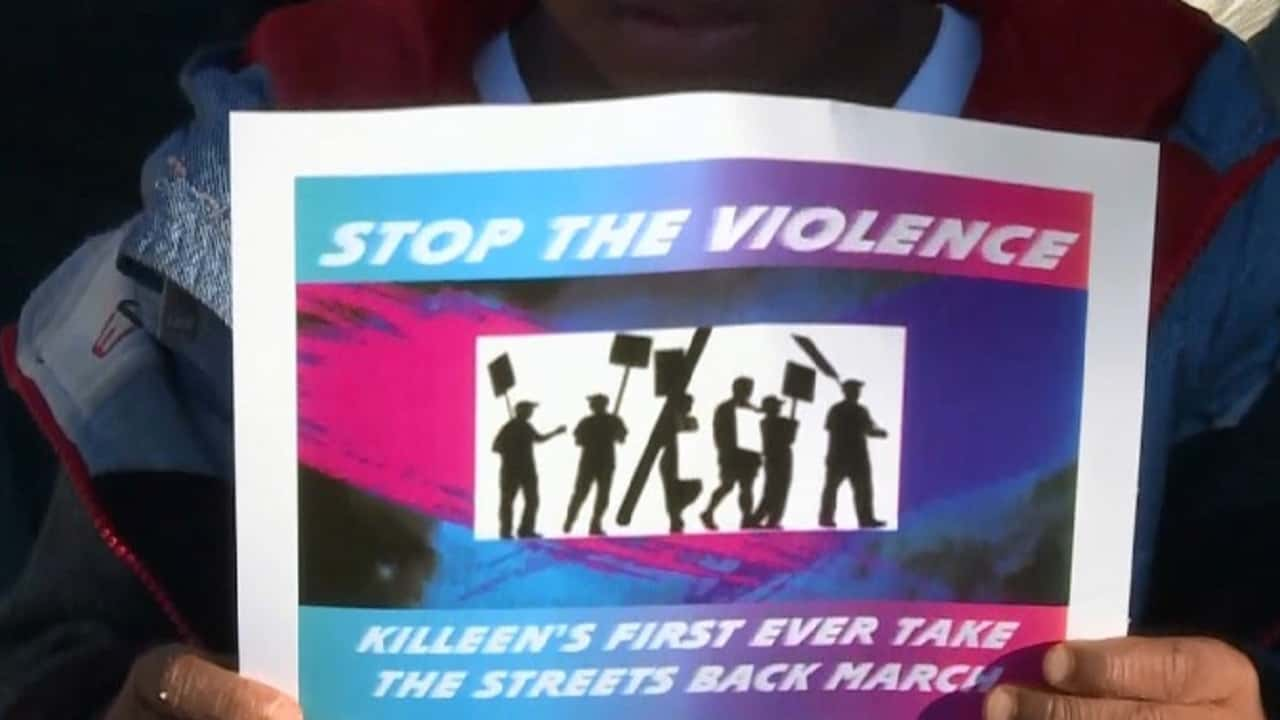 A march to stop the violence in Killeen is officially scheduled for later this month. The organizers hope the Take the Streets Back march sends a message and motivates others to take their community back.
"I want us to wake up before it's too late," said Andrea Hasberry.
Hasberry and Bryan King are organizers of the march set for Nov. 23. It's a personal mission to save future generations.
"I don't want it to be I have to look one of my friends in the face or one of my friends look me in the face and it's my kids. We all need to come out here and stand up for our community," Hasberry said.
This year, Killeen has seen its share of crime with 13 homicides with mostly teenage victims.
"It really got close to home for me. The boy that got killed on Rancier, that's my family. That's not just somebody I'm saying my cousin. When it gets that close to home…to look my family members in they face, to know one of their kids passed away, I don't want to know how that feel," she said.
The march, which starts at 9 a.m., will go down Hallmark Avenue and Trimmer, ending at Conder Park. Afterwards, an event will take place at the Killeen Community Center.
"I really want people to get it is an honor to stand up for the city and come together as one and show we do care. If we don't care about our own kids, we don't care about nothing, because that's a reflection of us," King said.
A reflection and a reminder for the adults that younger generations are watching.
Hasberry and King say the march is just the beginning of a wave to stop the violence in Killeen.
— KWTX 10