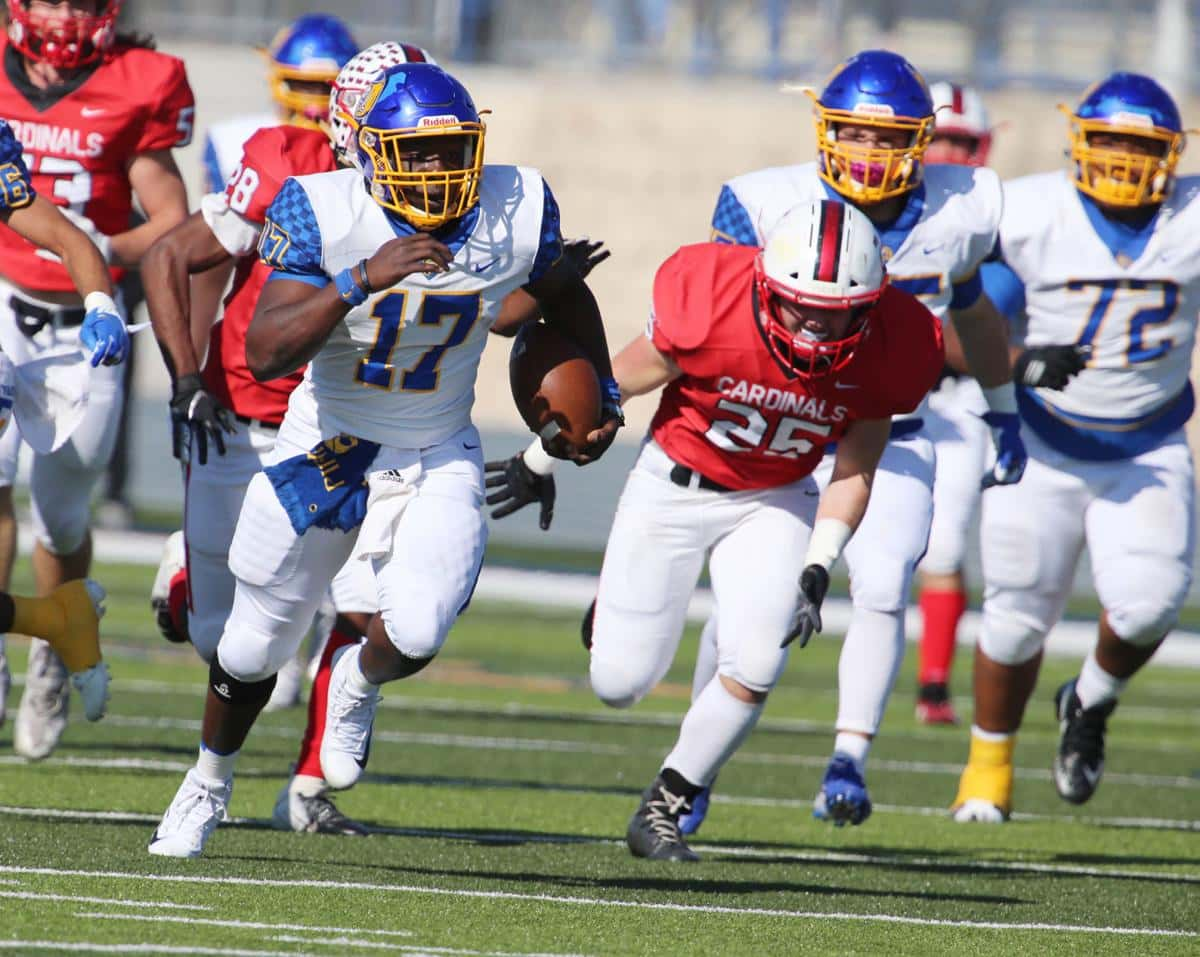 Call it bad luck or bad timing, but the La Vega Pirates had an outbreak of the flu hit their team. Yet La Vega still found a way to prevail on Friday night.
With several players out with illness, including starting kicker Ian Chavez, La Vega had to turn to its reserves to pull out a 45-42 win over Melissa in the Class 4A Division I regional playoffs at Brewer High School. Pavel Ramirez stepped up with a 26-yard, game-winning field goal with no time on the clock.
"How about that? We knew Pavel was a good kicker and we had faith in him," La Vega coach Don Hyde said. "He's a good kid and we could not be more happy for him."
Ramirez learned on Friday morning that he would handle the kicking duties that night. He essentially saved the Pirates from losing in their most sluggish outing of the season.
On the legs of running back Ja'bray Young and quarterback Brendon Lewis, Melissa jumped out to an early 13-0 lead before the Pirates even reached Cardinals' territory. And after a Landry Kinne pass was picked off and returned 52 yards by Chase Mapps, the Pirates found themselves behind and looking down the barrel of a loss, trailing 21-0.
The only bright spot in the first half for La Vega was its last drive, which was capped off by an Elisha Cummings' 6-yard TD run, cutting Melissa's lead to 21-7.
With little to no momentum going into the halftime, the Pirates needed a quick turnaround to keep their season alive.
"I told them that we are never out of this game if we just keep going," Hyde said. "I just told them to keep pushing, and I knew we could come back."
Message received — La Vega scored touchdowns on five of its next six drives, including four by Cummings, who finished the night with five total TDs and 238 rushing yards.
Cummings' 72-yard scamper tied the game at 42 late in the fourth quarter, and then the Pirates inexplicably got the ball back. Facing a 4th-and-2 from the 50, La Vega punted to pin Melissa inside its own 20. After an incomplete pass, La Vega used one of its two timeouts after the Cardinals went to a kneel-down, losing six yards.
On the next play, Young fumbled, and the Pirates recovered, setting up the heroic stage for Ramirez.
La Vega advances to face Argyle next Friday at 7 p.m. at McLane Stadium. The Pirates lost to Argyle, 49-35, earlier in the season.
— WACOTRIB