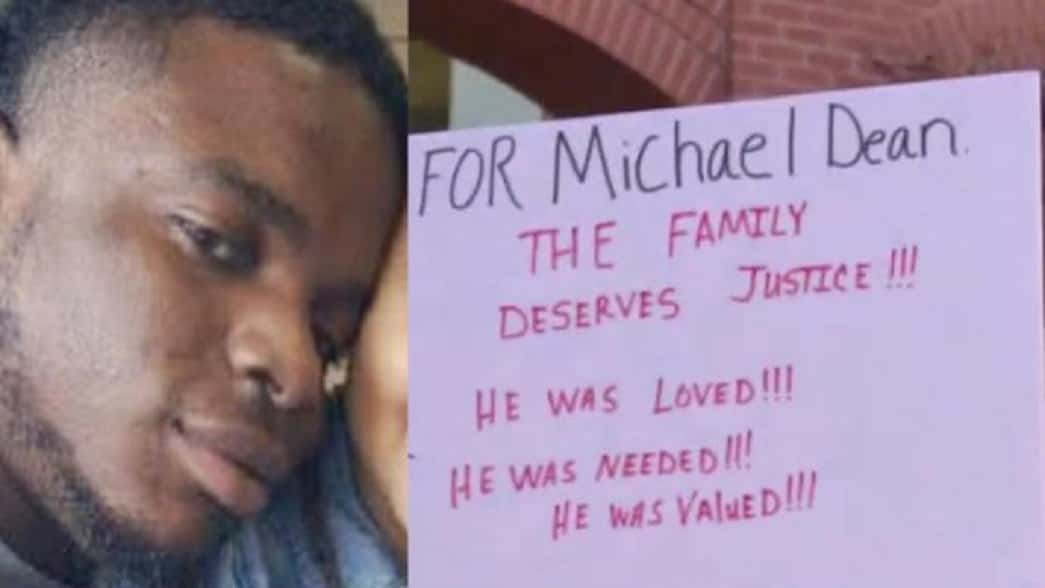 A brief police report filed with the Texas Attorney General's Office says a Temple man died after he was struck by a shot fired from a local officer's weapon during "an altercation of some sort" following a brief pursuit.
Michael Dean, 28, was shot and killed on Dec. 2 by Temple police officer Carmen DeCruz, 52, who was placed on administrative leave after the deadly encounter, which Texas Rangers continue to investigate.
The report says that during the altercation in the 3200 block of Little River Road, "DeCruz's service weapon discharged, striking Michael Dean."
"Officer DeCruz initiated life-saving measures to no avail."
Dean died of a gunshot wound to the head.
The most serious charge Dean would have faced was evading arrest, the report says.
In video obtained by KWTX following a request for video the night Dean was killed, DeCruz is recorded patrolling the area where he would eventually try to stop Dean.
The near four-minute video shows DeCruz pulling into an apartment complex, circling around and then making a left turn when exiting the parking lot.
KWTX has requested video of the actual incident but the city is not releasing "in an effort to protect witnesses that can be seen in the footage."
We are waiting for the attorney general's ruling on if video from the incident will be released.
DeCruz was "running radar" in the area of Blackland Road in Temple when he spotted the gray PT Cruiser Dean was driving speeding and attempted to pull Dean over, the report says.
Dean, the report says, "refused to stop for the officer and a short pursuit ensued."
Dean's sisters, DeShaundra and Tosheena, told KWTX they are still searching for answers.
"Pretty much the same narrative we've been given for the last two months just with a few more details," DeShaundra Dean-Smith said. "We understand that he was being pulled over a little further down on Blackland – which there are no traffic lights or street lights there. He went up a little further where he stopped; we can only assume he went to a well-lit area to pull over during that traffic stop."
A brief report filed with the Texas Attorney General's Office in late December confirmed Dean was unarmed.
The Peace Officer Involved Injuries or Death Report submitted by Temple Police Investigations Sgt. Robert Mallett says Dean "Did not carry, exhibit or use a deadly weapon" and says the shooting occurred as a result of a "Traffic Stop/Evading."
— KWTX 10