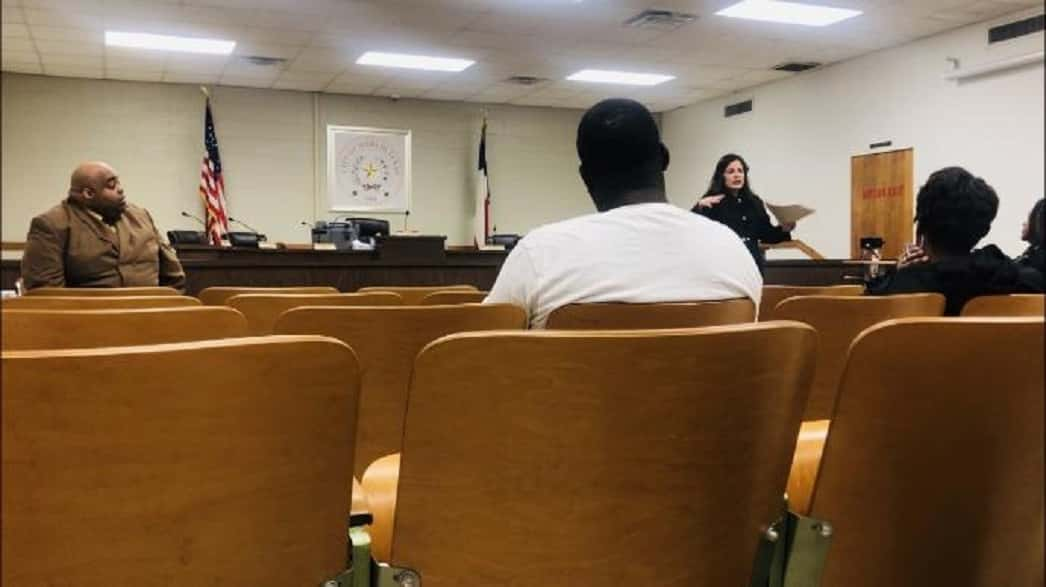 Parents concerned about a local school district on the verge of closure are coming together, but is it too little, too late?
"I'm not ready to give up," said Marlin mom Sonia Ponce. "It has to be louder, we have to get up, we have to say something or the school district will close."
About a dozen Marlin moms and dads met at city hall Monday night with a change.org petition, asking the Texas Education Agency to spare the Marlin Independent School District, which has failed to meet state accountability standards since 2011–longer than any other school district in Texas.
Several city leaders including the mayor, police chief and council members were in attendance, however, one group noticeably absent was the school district as not a single administrator came to meet with parents to discuss the district's future or accept the help being offered.
"I'm worried the school shutting down will make Marlin a ghost town," said Ponce. "I don't want to see all our kids going to different towns to go to school, i want people to say 'I want to come to Marlin, the schools in Marlin are great,' that's what I want to see, community involvement as well."
Ponce, a mother of two MISD students who moved to Marlin in October, organized the meeting and says she invited MISD officials.
"It was easier to reach the TEA than Marlin ISD," said Ponce.
Along with keeping the district open, Ponce wants more movement and answers.
"I've spoken to different people at the TEA and they're saying that there's been improvement, it's just not where it needs to be–but why, after so long, is it not?" said Ponce.
While the TEA has kept MISD open, many say this is the district's last shot to achieve at least a "D" rating or be shutdown.
"There's a rising tide of mediocrity, a 'D' should not be tolerated," said Marcus Nelson. "People either don't know, don't show, or don't care about what's going on in Marlin, Texas."
MISD received an "F" rating for the 2018-2019 school year.
As a result, the City of Marlin made a backup plan, and last month hired an education consultant: former Waco ISD Superintendent Marcus Nelson.
"Some of us like being an underdog," said Nelson. "It's a time, right now, for the city to transform, Marlin should be a little Hewitt, a place that people are moving to."
Nelson is helping Marlin apply to be a city-run charter school in case the district doesn't make the grade for another year.
"The problem is the elementary school, they had four teachers quit in one day, they're missing books, there's a lack of discipline, and there's not a sense of urgency there needs to be, there's not enough educator involvement," said Nelson.
Nelson, a former Texas Superintendent of the Year, feels the primary problem is district leadership.
"Why I think the meeting was very well organized and very well ran by a parent and several elected officials here in city hall, I believe we need more employees from Marlin ISD to really help us communicate the sense of urgency, the help that our employees need to help our kids," said Nelson. "The employees have to come together and engage the entire community,."
Marlin students take the STAAR test, which accounts for a large amount of the district's state accountability rating, in April.
"TEA is not going to save us, and it's going to take more than just a pep rally on STAAR day," said Nelson. "What I really think is you've got to have a group of educators who believe."
— KWTX 10