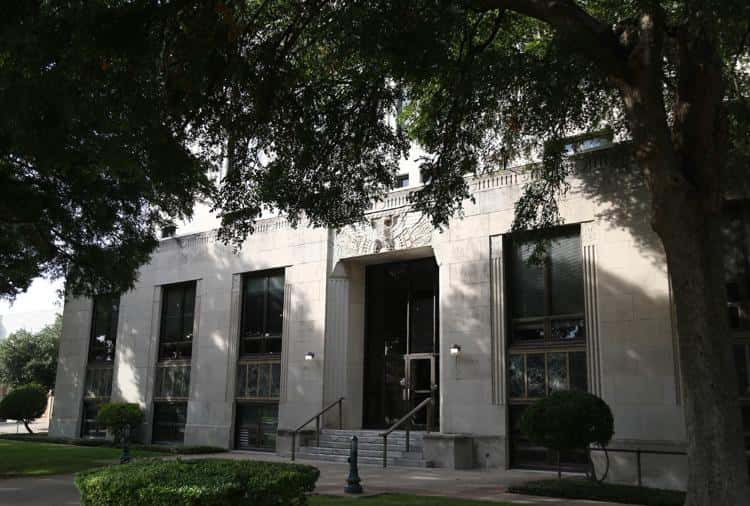 The Waco City Council will hold its first-ever online meeting Tuesday to comply with statewide social distancing orders.
The council will hold a special meeting on the COVID-19 pandemic at 9 a.m. with council members calling in. Only a handful of city staff will be gathered, and the only public audience will be virtual.
Meetings are broadcast live on the Waco City Cable Channel and online at https://wccc.tv/live.
The council will discuss the fast-spreading pandemic and vote on whether or not to continue the state of emergency declared by Mayor Kyle Deaver on March 17.
"We'll have no more than 10 people in the room, support staff who can answer questions, hopefully, if we have them," Deaver said. "We're trying to do this to comply with the order and keep everybody safe. I would say as long as we have any kind of order in place we'll probably continue to have meetings like this, which is going to be really challenging."
Deaver said as mayor, he's authorized under the city code to issue an initial seven-day emergency declaration, but the council must meet to extend the declaration.
"I will be asking them at that point to extend to April 7," Deaver said. "I want to be clear, if we can, that people shouldn't expect that to be the end date. That will be the next checkpoint, and if things have abated by then to the point that we think it's safe to end it, then we will. My best guess is it will be longer than that."
Texas Governor Greg Abbott on March 16 suspended parts of the state's open meetings laws to cut down on face-to-face contact at governmental meetings.
City Secretary Esmeralda Hudson said instead of allowing speakers to address the council directly, anyone who wants to speak on an item can submit a written statement on a card, which will be read into the record at the beginning of the meeting. Cards for Tuesday's meeting must have been submitted by 8 p.m. Monday.
"What we're planning, at the minimum, we were required to at least have teleconference voice-in," Hudson said.
She said guidelines sent out by the governor on March 16 initially said cities would have to provide a way for speakers to call in for meetings. By March 20, that requirement was changed to only require cities to allow written comments.
"We've never done anything even close [to this]," Hudson said. "We are working on the fly since we got this on the 16th, trying to figure out how to meet the requirements and still be as transparent as possible."
The agenda posted online contains links to the comment cards.
Comments can be submitted at www.waco-texas.com/council-speaker.asp, by emailing citysecretary@wacotx.gov or by calling 254-750-5750.
The city has set up a phone number where callers can hear the proceedings translated into Spanish. The number is 1-774-220-4000, with conference code 529-0396.
The council will also consider a resolution that would change the appointment date of the city's new fire chief, Gregory Summers, to March 30.
— WACOTRIB