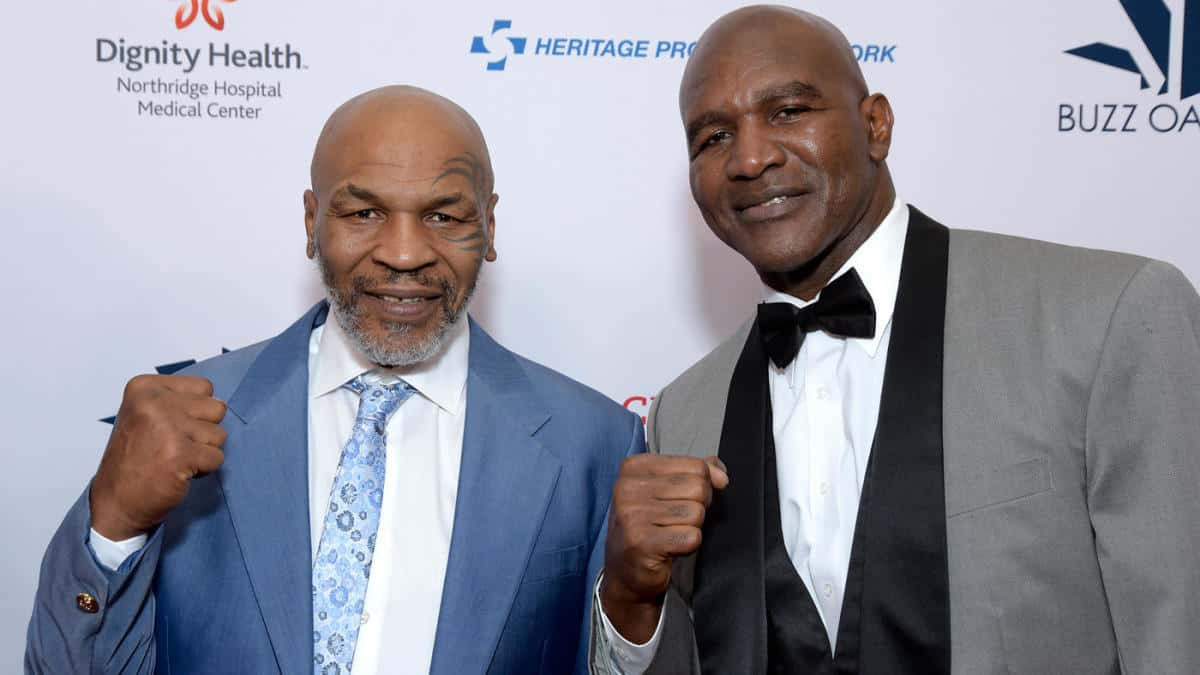 Mike Tyson appears to be open to the idea of a rematch with Evander Holyfield. In an interview on TMZ Live, Tyson, 53, was asked about the possibility of getting in the ring with Holyfield for a third time, and he seemed to be willing to do it, as long as their bout was for charity.
"Hey, listen, there are a lot of people out there that need help and something like that could help a lot of people, that's in need for help," Tyson said.
Earlier this month, a video of Tyson unleashing a furious barrage of combinations started making the rounds. The clip ended with Iron Mike tapping into that unshakable confidence of yesteryear by proclaiming, "I'm back," sparking rumors that he could be training for a comeback.
Tyson's training video came less than a week after Holyfield, 57, formally announced his return to boxing on Instagram.
The last time Tyson and Holyfield fought was in 1997 when their match ended in disqualification after Iron Mike bit Evander for a second time. Holyfield's last professional fight was in 2011, while Tyson hasn't been in the ring since 2005.
—COMPLEX