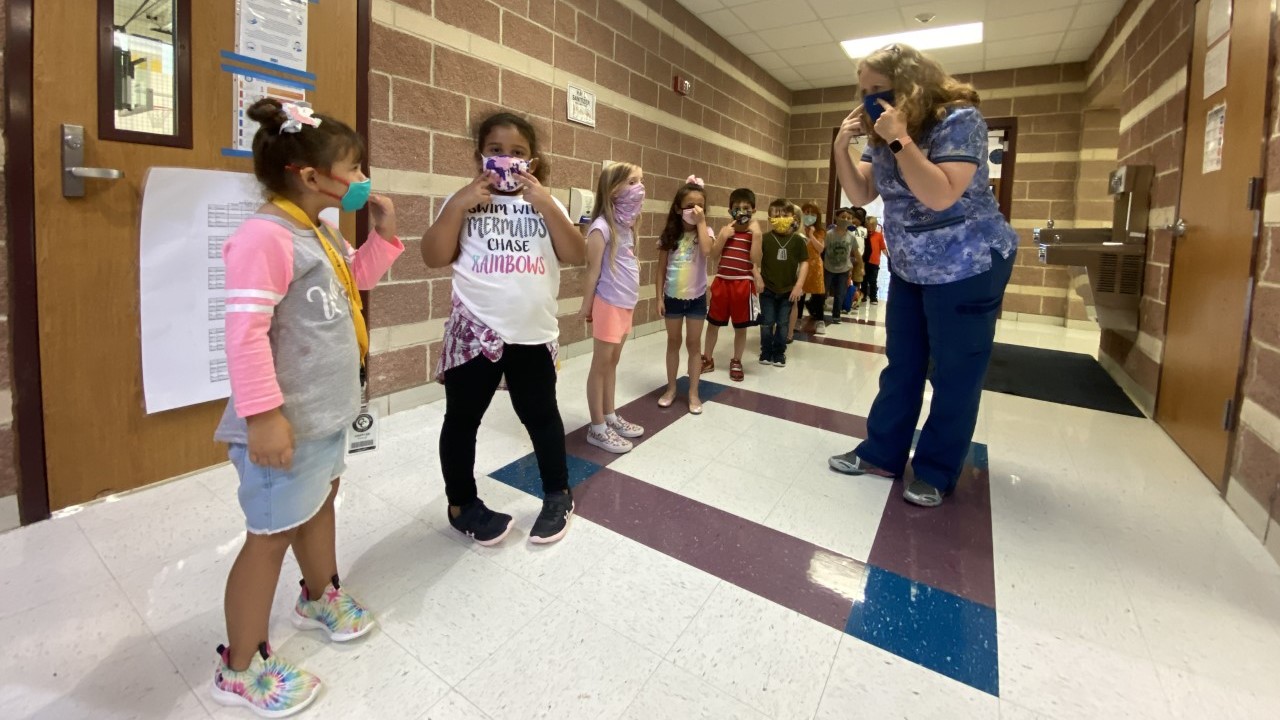 School nurses are working hard as classes return to campus. One Central Texas school nurse is going the extra mile to put students' minds at ease.
Shalom Brown, a nurse at C.R Clements/ Hollie Parsons Elementary in Copperas Cove, is moving from class to class to get to know every student.
The goal is to have all the students know what she looks like and make sure they understand COVID-19 and how to stay safe at school.
She says taking the extra time is more important now than ever before.
"In a world right now where everything is just so unknown, especially for these young children, they just need to know that what's the truth, what's going on with this virus," said Brown. "You know, it's not going to kill everybody. You know, they need to have their little minds put at ease because they are fearful. They were scared that they had to come to school."
She says the most important thing for her is educating the students on health and building trustful relationship.
Brown is encouraging parents to help by completing their daily COVID-19 screening before sending their child to school.
—KXXV