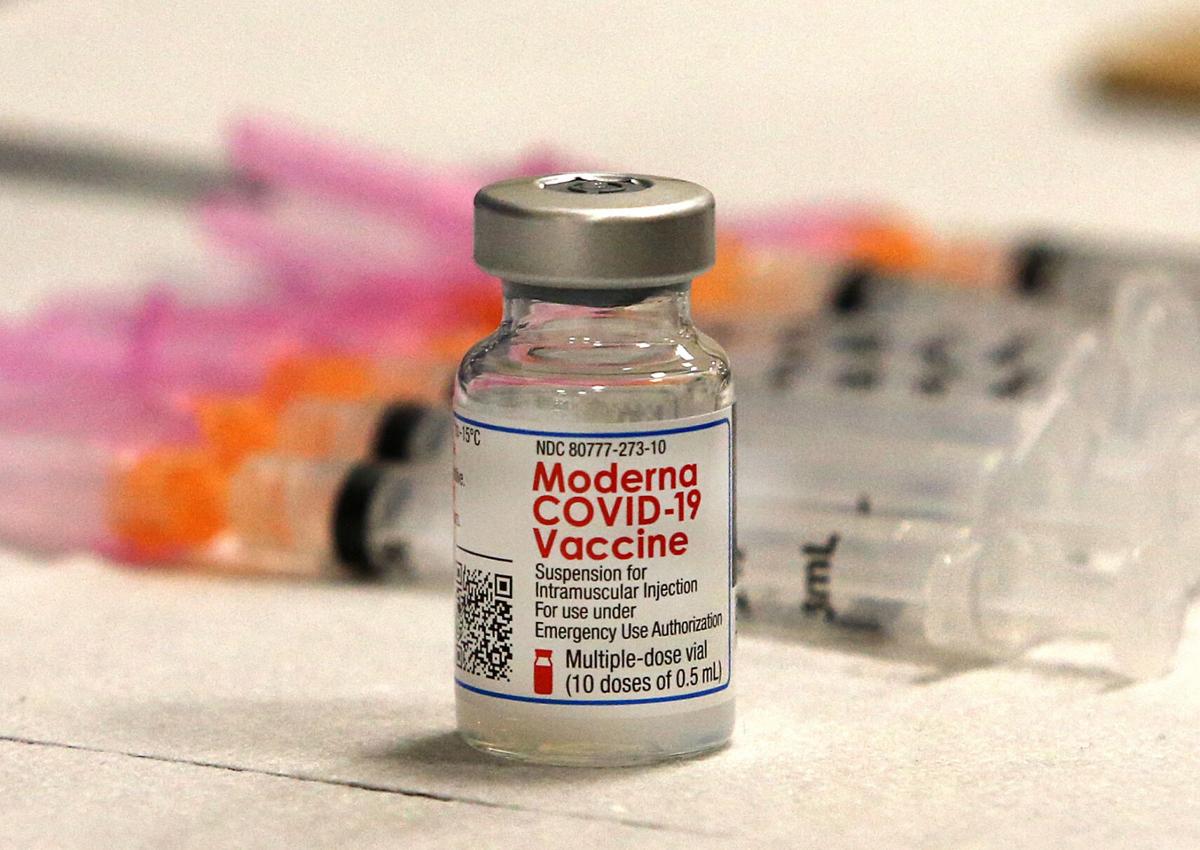 Walmart pharmacies on Friday will start offering free COVID-19 vaccines in underserved areas, including several rural counties neighboring McLennan County.
Stores in Marlin, Gatesville, Mexia and Corsicana are among more than 130 Texas vaccination locations announced Tuesday at Walmart and Sam's Club stores for eligible patients through the Federal Retail Pharmacy Program.
More information on availability and appointments for the vaccine can be found at www.walmart.com/covidvaccine or www.samsclub.com/covid. Appointments are being made only for people in phase 1A, such as medical workers and nursing home patients, and phase 1B, including people 65 and older and people with chronic medical conditions.
Walmart officials said they selected vaccination sites in consultation with the U.S. Centers for Disease Control and Prevention, taking into account population density, demographics, infection rates and availability of health care services. No information was available Tuesday on how many shots would be given this week.
Compared to McLennan County, the surrounding counties affected by Tuesday's announcement have relatively high active case numbers and low vaccination rates.
As of Tuesday, 21,012 people had received at least the first dose of the vaccine in McLennan County, or about 10.5% of the population 16 and older, according to the Texas Department of State Health Services.
The rate was 6% in Limestone County, 11.3% in Falls County and 6.6% in Coryell County.
In Falls County, city of Marlin Mayor Carolyn Lofton said she welcomed the news of another vaccine site.
"We're continuing to see more cases here, so I would say that's definitely needed," Lofton said.
Falls County also has a vaccine hub at Falls Community Hospital and Clinic, with 975 state doses allocated this week. Residents of the county had received 1,805 shots as of Tuesday, according to the Department of State Health Services count.
Lofton said demand is strong even though some are hesitant to get the shots.
"It's mixed," she said. "There are some who want it, some who are skeptical and some who want to wait until everyone else gets it and see how they react."
Coryell County, which has Gatesville as its county seat, had an estimated 776 active cases, according to the Texas Department of State Health Services. That equates to more than 10% of the county's population.
The county has had 3,971 first doses given and has 975 more Pfizer doses allocated this week for the Coryell Health Medical Clinic.
Meanwhile, the state has allocated 1,500 first doses and 1,500 second doses for the Waco-McLennan County Public Health District vaccine hub this week. Eligible people can join the ongoing waitlist for the hub at www.blockitnow.com/wacowaitlist.
Registration was also open Tuesday afternoon for the vaccine hub operated by Ascension Providence, which received 1,950 doses this week.
CVS Health is also offering shots at its pharmacies around Texas, including Waco, through the Federal Retail Pharmacy Program.
Signups are expected to start Thursday on an appointment-only basis at cvs.com or by calling 1-800-746-7282.
The health district on Tuesday reported 127 new cases of COVID-19 in McLennan County residents and the death of a 63-year-old man, bringing the death toll to 388. The health district estimates the county has 824 active cases.
Meanwhile, Waco hospitals had 85 COVID-19 patients, including 18 on ventilators.
—WACOTRIB