Jazze
MONDAY to FRIDAY -- 12:00 PM - 03:00 PM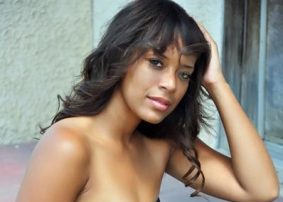 What's up everybody? I'm from Ft. Worth a.k.a Funkytown Texas! I went to the University of Texas at Arlington and received my degree in Broadcast Management with a minor in Business.
While in school I had my own radio show on the weekends. I soon received an internship at 97.9 the Beat and the rest is history! I currently have many duties at the station. I'm the Pd Assistant, PSA Director, Internship Coordinator and of course an On Air personality!
You can hear me on the airwaves every Weekday from 9am-2pm doing what I do! Keeping it real and giving you all the breaking news and gossip. I'm a very cool laid back person so don't be afraid to say hello if you see me in the streets.
Do you have any kids? No, I don't have any kids at this time but I do plan on having 3 someday. I'm sure that number will change once I get the first one out! Lol What's your favorite movie? I like a lot of movies… Jason's Lyric, Coming to America, Major Payne, Low down Dirty Shame, I'm Gone get you Sucka, White Chicks, etc. I love comedies! Who's your favorite music artist?
I actually like all kinds of music hip hop, rap, pop and some country. These are some of my favorites: Tupac, Beyonce, UGK, Pink and Lauryn Hill. What's something interesting about you? I was Jet Beauty of the week July 2008 and I love sports! I love watching basketball, track and the Dallas Cowboys. Social Networks: Facebook/"LIKE ME" Jazze Radio-Chica, Twitter.com/jazzeradiochica, Myspace.com/diva1jag, Blackplanet.com/ms_jazze Email: Diva1jag@hotmail.com