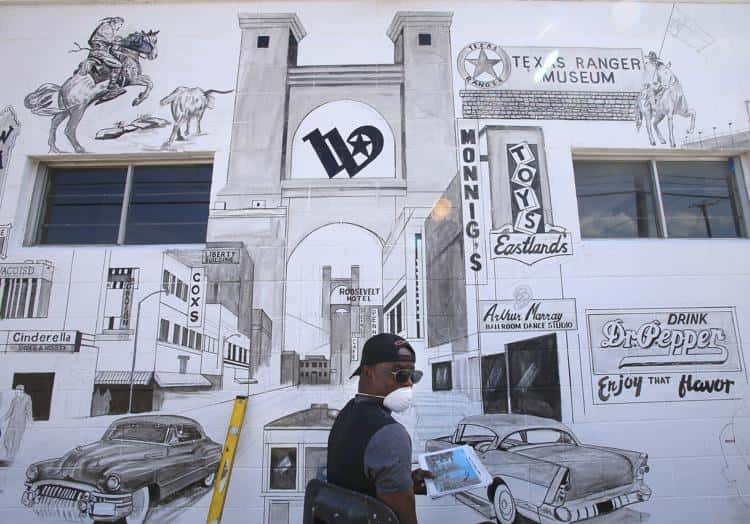 One of the hottest arts scenes in Waco this summer, in more ways than one, are outdoor murals where color-splashed scenes of Waco history, landmarks and people are transforming previously blank walls.
Muralist Tony Bryant is working on a new mural at Ambold's Key, Lock and Alarm, 1125 Franklin Ave.
The ArtPrenticeship project has murals in progress at Brotherwell Brewing, 400 E. Bridge St., and the Family Health Center, Martin Luther King Jr. Clinic, at 1911 Martin Luther King Jr. Blvd., with a community painting day planned for 8 to 11 a.m. Saturday at the center.
The largest mural in town stretches for nearly 300 feet on the side of Diversified Product Development, 1001 Webster Ave., and was recently finished. A public celebration of its completion is scheduled for 11 a.m. to 2 p.m. Saturday.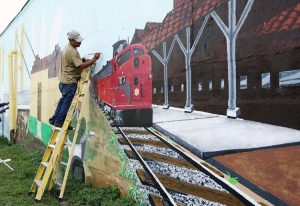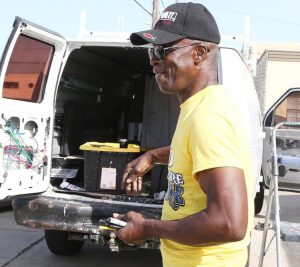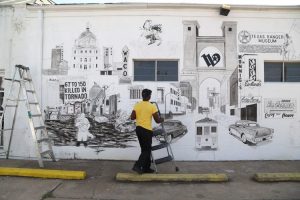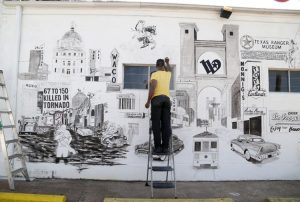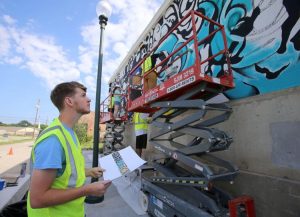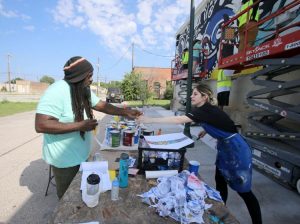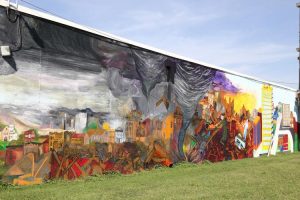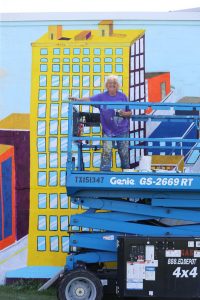 — WACOTRIB